Jazz piano videos : Bill Evans Keith Jarrett and other famous pianists
The greatest jazz pianists of ever.
Bill Evans
Bill Evans (Plainfield NJ, August 16, 1929 – New York, September 15, 1980) was a famous jazz pianist (my favorite pianist).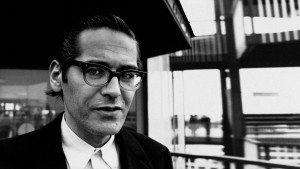 Listening to Evans gives you the feeling that jazz comes out of certain outlines which remember the sonorous pictures backgrounds (they told about historical good or bad events). The refined way makes music be placed before every visual subordination. When you listen the intro of "Blue in green", the phrasing of "How deep is the ocean" or the sing of "Spring is here", everything fills up and now this music is imagination.
Often judged in a wrong way just a "bar" pianist such as art Tatum before, with his particular touch Evans was a concert pianist and used the trio formation with contrabass and drums, which leave the part of a simple rhythmic background and become solo instruments as important as the piano.
Bill continues the revolution which Coltrane and Elvin Jones began with soft feelings remembering Debussy music. Therefore he became a reference pianist for future artists such as Keith Jarrett, Chick Corea, Herbie Hancock but also young ones such as Brad Mehldau and Lyle Mays.
Keith Jarrett
Keith Jarrett, was born in Allentown (Pennsylvania), on May the 8th 1945 and is considered on of the most important jazz pianists. (For me he is the greatest musician in the world!).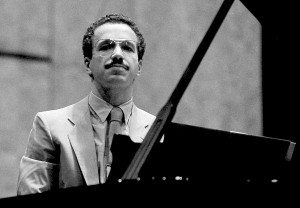 Miles Davis noticed him during the electric revolution. Davis could recognize talented musician. Miles convinced him to play keyboards with him for about two years( from 1970 to 1971) and for some great albums such as "Live Evil" and "Live at Fillmore". In this period he found De Johnette again and in Miles' group we can see Herbie Hancock and Chick Corea each other near on the keyboards too.
In 2004 Jarrett won the Leonie Sonning Music Award. This great prize is usually associated with classical musicians and composers. Miles Davis was the only jazz musician who received it before. In 1959 Igor Stravinsky was the first musician who won it.
Chick Corea
Armando Anthony "Chick" Corea (born on June the 12th 1941 in Chelsea, Massachusetts) is a jazz pianist/keyboardist above all famous for his jazz fusion recordings in the seventies.
Corea began his career with the trumpet player Blue Mitchell in the sixties and with some big Latin American musicians such as Willie Bobo and Mongo Santamaria. His first album as leader is "Tones for Joan's Bones" in 1966.Two years later he published "Now he sings now he sobs" which entered the jazz legend. In this album he plays with Roy Haynes on drums and Miroslav Vitous on contrabass. He was the founder and member of the Chick Corea Elektric Band and Akoustic Band.
Chick Corea Elektric Band and Chick Corea Akoustic Band. New talented musicians such as John Patitucci, Dave Weckl and Frank Gambale. The Touchstone project with musicians such as Avishai Cohen is also interesting.
Harbie Hancock
Herbert Jeffrey Hancock, best known as Herbie Hancock (April 12, 1940 in Chicago, Illinois) is another famous jazz, fusion and funky pianist and keyboardist.
Cantaloupe Island is one of his most famous songs and it is a modern jazz standard. The original composition is a part of the "Empyrean Isles" album (1964) and it is executed by Freddie Hubbard (Trumpet), Hancock (piano), Ron Carter (contrabass) e Tony Williams (drums). In 1994 the US3 recorded a remix of this song with rap contamination. This version has been selling more than one million copies in USA only.
Micheal Petrucciani
Michel Petrucciani (Orange, France, December 28, 1962 – New York, January 6, 1999) was one of most appreciated jazz pianists.
His unusual musical and human gift permitted him to play with musicians like Dizzy Gillespie, Jim Hall,Wayne Shorter, Palle Daniellson, Eliot Zigmund, Eddie Gomez and Steve Gadd. During his short career Michel won the "Django Reinhardt Award" and he was a "Knight of the Onour Legion".
Oscar Peterson (Montreal, Quebec, August 15, 1925 – ) is an excellent piano virtuoso and one of the best jazz composers. His wonderful period was from 1950 and 1960.In those years he has been playing with great jazz artists such as Ella Fitzgerald, Lester Young, Anita O'Day and Stan Getz. For me he is the jazz pianist with the best technique.